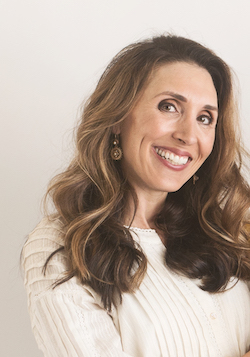 Kara Rachel Lavy
Thrives With Diversity
From the time she was born until now, Kara Lavy has lived in four different countries- the United States, Spain, Argentina and Israel- and in nine different cities: New York City, Barcelona, Buenos Aires, Jerusalem, Santa Barbara, San Diego, San Francisco, Tucson, and Scottsdale. By experiencing different environments around the world, she developed a strong desire to use the law as a tool to help immigrants, minorities, and other disadvantaged groups of diverse socio-economic backgrounds within the United States.
Mrs. Lavy is a founding member of Lavy Law. She founded Lavy Law with the goal of creating a one-stop law firm for clients who have a case in both, the immigration and criminal courts. Due to her unique background practicing both, Criminal and Immigration law, Mrs. Lavy is well positioned to develop a niche practice of Crimmigration and help the most vulnerable sector of the community.
A Woman With a Mission
Mrs. Lavy's vision for this law firm began when she was working for the Law Office of Robert B. Jobe, a reputable Asylum and Immigration law firm. She was impelled by a sense of injustice upon learning that two of her clients had pled guilty, in criminal court, to charges of which they were innocent; due to pressure from the police and their public defender. As a result, both clients who were neither a public safety nor a flight risk, were placed in immigration custody and separated from their loved ones for months.
Graduated With High Honors
Mrs. Lavy holds two Bachelor of Arts degrees in Law & Society and Spanish from the University of California Santa Barbara, where she graduated with the highest honors and Phi Beta Kappa. She also attained a degree in Hispanic Studies from the University of Barcelona. Mrs. Lavy received her Juris Doctorate degree from the California Western School of Law in San Diego, California. While at Cal Western, Mrs. Lavy was the recipient of the Creative Problem Solving Scholarship and the Pro Bono Honors Award, a member of the Dean's Honor List, and published a scholarly article in an International law trade journal. To read the article, see Published Works.
California, New York, and Arizona Bar
Upon graduating law school, Mrs. Lavy passed the California and the New York State Bar examinations on her first attempt, the two most difficult Bar examinations in the country. She has also been admitted to the Arizona Bar.
Mrs. Lavy began her career working for the San Mateo Superior Court as a court attorney. Although, attorneys and staff members were being laid off due to budget cuts; the court managed to find the funds to extend Mrs. Lavy's contract. She was hired to develop, implement and present a bilingual Small Claims Workshop for self-represented litigants. The program turned out to be a success as more self-represented litigants were prepared in court or able to resolve their disputes outside of court in mediation. As a result, the Administrative Office of Courts, the government entity that funds all the state courts in California, published the workshop for all the Superior Courts of California. You can view this video at Published Works.
A Natural Trial Attorney
Mrs. Lavy discovered her passion to be a trial attorney at the San Francisco District Attorney's Office. She was one of the few prosecutors in her division to win a case involving the infamous robbery abatement operation by the San Francisco Police Department. Mrs. Lavy chose to continue her career as a prosecutor in Stanislaus County, hoping to receive greater responsibility in a smaller office. Sure enough, Mrs. Lavy managed 1/3 of all the county's misdemeanors and tried four trials within one month.
Mrs. Lavy had the unique opportunity to work at several other District Attorney Offices in the Bay Area, including Contra Costa, Marin and Santa Clara. She was assigned to the Misdemeanor, Felony Law & Motion, and Conviction Integrity Unit. While assigned to these divisions, she prosecuted hundreds of cases involving violent as well as non-violent crimes. These cases ranged from misdemeanor crimes, such as: DUIs, theft, auto-theft, failure to register as a sex offender, to felony crimes, such as: murder, robbery, identity theft, ect. During this time, Mrs. Lavy successfully tried eight criminal jury trials. She worked with complex evidentiary issues related to drug and alcohol expert analysis, post-custodial confessions, and handwriting comparison.
Upon leaving the District Attorney's office, Mrs. Lavy worked as an Associate at the prominent immigration law firm of the Law Offices of Robert B. Jobe. There, Mrs. Lavy concentrated her practice in the areas of asylum, deportation defense, immigration cases impacted by crimes, immigration detention, family-based immigration, green card applications/waivers, and citizenship. She applied her extensive trial experience to work on cases set for trial. Particularly, she applied her extensive Criminal Law experience to work on immigration cases impacted by crimes. Mrs. Lavy represented immigrants from countries such as Mexico, El Salvador, Guatemala, Brazil, Turkey, Kyrgyzstan, and India.
Mrs. Lavy has successfully defended numerous individuals charged with immigration crimes in both the State and Federal Courts. She was successful in having the Ninth Circuit Court of Appeals order a Stay of Deportation for an Eritrean client, allowing him to remain in the United States during the pendency of his case. Furthermore, she successfully defended an El Salvadorian client by proving that he had Reasonable Fear of Persecution in his home country, therefore, should not be deported.
Since founding Lavy Law, Mrs. Lavy has continued to focus her practice in almost all areas of Criminal Defense and Immigration Defense. You may read more about the types of cases she handles under Practice Areas; and whether she has handled a case like your own under Recent Cases.
Mrs. Lavy's reputation as an exceptional attorney is well deserved. Her experience, dedication, and skills are matched only by her commitment to excellence. Knowing that individuals come to her in their darkest hour, she has the compassion and understanding to completely help each client. She is mindful of the many questions and uncertainties associated with being involved in the legal system. Consequently, she takes the time to carefully explain the process to her clients. Mrs. Lavy's goal is to have her clients leave the office feeling empowered and in control of their case, versus feeling as victims of the Government.
Dedicated to Her Community
Mrs. Lavy is a member of the Arizona State Bar, California State Bar, the New York State Bar, the Contra Costa Bar, Trial Lawyers of Northern California, California Public Defenders Association, and California Attorneys for Criminal Justice. Mrs. Lavy has given competent legal counsel to the indigent community through the Contra Costa Criminal Conflict Program, and most recently, Manhattan's 18B Felony Panel.
Committed to this community, Mrs. Lavy donates countless hours to charitable organizations. She serves as a volunteer legal expert for N.P.R.'s Your Legal Rights radio program on KALW. She is an active volunteer for La Casa de Las Madres, a domestic violence shelter, and gives free lectures on immigration rights for the San Francisco Law Library and the University of San Francisco. Additionally, she has traveled to Mexico City to teach a Trial Advocacy course pro bono to Federal Prosecutors, Police and experts.
Mrs. Lavy is fully bilingual in Spanish and English, and currently lives in San Francisco.
Education
J.D., California Western School of Law, 2008

Publication: The Euro-American Court of Arbitration: Can It Compete in the Large Market of International Commercial Arbitration?" Currents Int. Trade Journal, Summer 2007
Dean's Honors List; Pro Bono Honors Society
Creative Problem Solving Scholarship
B.A. in Law & Society and B.A. in Spanish, University of California Santa Barbara, 2005

Phi Beta Kappa – 2005
Deans Honors Award; 2001-2005
Robert E. Wilson Prize (Highest G.P.A. in Spanish Major)
Editor Law & Society Journal
City Club Cash Award (Regard for Top Female Graduate)
Hispanic Studies, University of Barcelona, 2003
Jurisdictions Admitted to Practice Arizona, 2019
New York, 2009
California, 2008

Professional & Bar Association Memberships
American Immigration Lawyers Association ( AILA )
California Public Defenders Association
California Trial Lawyers Association
California Attorneys for Criminal Justice
Bar Association of San Francisco: Lawyer Referral Information Service
Contra Costa County Bar Association: Criminal Conflict Panel
Manhattan's 18B Felony Panel
Languages Spoken
English
Spanish (Fluent in written and spoken)
Featured Pro Bono Activities
N.P.R "Your Legal Rights".
Guest Legal Expert on NPR. KALW-FM (12/02/2009 and 05/19/2010).
Volunteer / Give free legal advice to callers.
U.S. Department of Justice; Overseas Prosecutorial Development and Training ("OPDAT").
Instructor of Trial Advocacy course for Mexican federal prosecutors, police, and experts (07/2011).
San Francisco State University
Instructor of "The Cross Section Between Immigration and Family Law" (07/2012).
Administrative office of the courts.
Developed, implemented, and presented a video published for all the courts in California called "Your Guide to Small Claims Court"
Bar Association of San Francisco's Volunteer Legal Services Program - Family Law District.
Represented client pro bono in contentious child custody case involving criminal law issues.
Non-Legal Activities
La Casa de Las Madres, San Francisco Domestic Violence Shelter.
---
* "Weisman" is Kara R. Lavy's former last name.