Immigration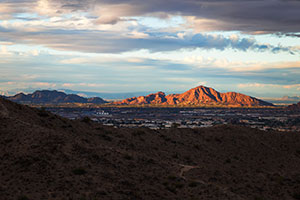 Phoenix is the capital of Arizona, and the fifth most populous city in the United States. As the anchor of the Valley of the Sun, Phoenix is close to the Salt River Valley, and enjoys an extremely sunny climate with very little rainfall in a year.
The nickname, Valley of the Sun, emerged during the 1930s to attract tourists. Indeed, the area has become attractive to tourists looking for sunshine, resorts, and sporting events. In addition to a thriving tourist economy, Phoenix has become the fastest growing city in the U.S. since 2016, adding approximately 88 people per day.
Historically, the immigrants to Phoenix were predominantly white. In fact, from 1890 to 1970, over 90% of the citizens were white. However, in recent years, this percentage has dropped, reaching 65%. According to the last census in 2010, there were 40.8% Hispanic or Latino people, 46.5% non-Hispanic whites, 3.2% Asian, and 6.5% Black and African Americans. Are you among the group of immigrants that Lavy Law serves? Yes, Lavy Law caters to each and every one of these immigrant populations by providing a wide array of immigration services, including:
Asylum & refugee status
Deportation & removal defense
Immigration detention & bond hearings
Family based immigration
Green card applications
Citizenship & naturalization
Temporary visas
Appeals
Safe pleas to avoid removal
Cleaning criminal records
Written reports for immigration courts
Investigation
Why are foreigners immigrating to Phoenix? Among many reasons are the lower costs, lower commute times, and an exploding tech scene. In fact, it is believed that Phoenix might be dubbed the new Silicon Valley. As of 2018, Arizona became the home to more than 8,000 technology companies. The majority of these companies are nestled in Phoenix. In fact, Phoenix's tech community enjoys the second highest employment growth rate in the Southwest, placing it ahead of California. Some prominent tech companies based here include, Ring, Clearlink, Freedom Financial, GoDaddy, and Keap.
In addition to immigrants looking to secure an employment based visa or green card, Phoenix has many immigrants seeking asylum. This is due to the city's close proximity to the Mexican border. In fact, Border Patrol along the Arizona-Mexico border has recorded record-high encounters with families seeking asylum.
Since Dec. 21, 2018, 23,700 migrants have been released from Immigration and Customs Enforcement (ICE) custody into Arizona. At first, these immigrants spend time at the detention centers, which by law, provide migrants with food and health care during detention, as well as transportation afterward. When immigrants are released from detention, they are given notices to appear in front of immigration judges.
According to recent statistics, officials released 14,500 immigrants in Phoenix between December and March. Upon release, immigrants struggle to connect with family members and contacts they have in the United States. In the meantime, they are housed and fed from volunteer and faith organizations. When asked during an interview- with the Arizona Republic- about how the city of Phoenix is supporting the new immigrants, Interim Mayor Thelda Williams said the city is not involved in providing any shelter or financial assistance.
Are you among the group of immigrants recently released into the Phoenix area and seeking asylum? If so, Lavy Law is the best firm to help you win your asylum case. As a former prosecutor, we have insider's knowledge on how the government will treat your case. As a trial attorney, we know how to win your asylum case before a judge. Finally, as a counselor at law who has worked with victims of crime and asylees, we know how to listen and empower you during this intimidating process.
Or, are you among the group of immigrants in Phoenix who has secured a job in technology and has a criminal record? If so, you are going to need an attorney from Lavy Law who is skilled in Crimmigration to assist you with obtaining an employment-based visa or green card. As a former prosecutor, Lavy Law knows how to present a strong winning case on paper so that you can obtain an H1-B or Employment-based green car in despite of the tough competition. Moreover, you need a trial attorney from Lavy Law who knows how to prepare your testimony before an immigration officer.