Nassau
Criminal and Immigration Defense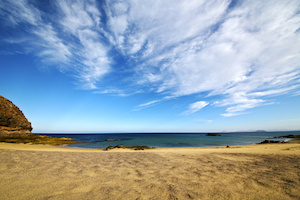 Nassau is the 12th richest county in America and the wealthiest in the State of New York. The top five nationalities that make up the county are 23% Italian, 14% Irish, 7% German, 5% American and 4% Polish. Jewish people represent about 17.2% of the population (compared to 2% of total U.S. population).
Can Lavy Law serve your immigrant group in Nassau? Of course, the firm caters to each and every one of these nationalities by providing an array of immigration services , including:
Green card applications
Immigration detention & bond hearings
Family based immigration
Withholding of removal, asylum
Removal defense
Citizenship & naturalization
Criminal records cleanup
Visas for non-immigrants
Appeals
Safe pleas in criminal court
Investigation
According to data by the FBI, the crime rate in Nassau is average for all American cities and towns. Within New York, it is lower than approximately 26% of the communities. However, due to the county's recent plan to merge police stations in order to save money, major crimes have increased in 2013. Communities are not getting the attention from police that they used to receive. For example, grand larceny and burglary are up in the areas of Great Neck, and Roslyn.
If you live in Nassau County, it is important to know that your police department takes on the unusual practice of posting the mug shots of DWI (driving under the influence) offenders as press releases on their website. This practice can cause irreversible damage to your reputation as an employee, student, or public figure. Also, it undermines the foundation of our justice system, innocent until proven guilty.
Have you been arrested for a DWI in Nassau county? If so, hire an attorney from Lavy Law who knows how to get your charge dismissed or reduced. As a past prosecutor, Lavy Law has handled countless DUI cases. As a trial attorney who has won 100% of DUI cases at trial with every kind of defense, Lavy Law know how to win your case before a jury or judge.
The firm has competence in all of the categories of major crimes committed in Nassau due to its work as a prosecutor. The crimes that it defends clients against include:
Driving Under the Influence- drugs or alcohol
Drug Related Offenses
Burglary
Domestic Violence
Assault
Abuse (Child)
Theft Crimes
Threats & Harrasment
Elder Abuse
Probation Violation & Early Termination
Serious Crimes (Felonies)
Identity Theft & Fraud
Dismissing Convictions
Commercial or Residential Trespass
Drunk in Public
Illegal Search
Juvenile Defense
Misdemeanors
Murder
Traffic
Vandalism
Do you already have something on your record? Lavy Law can still help you through what is known as Appeals. This means that Lavy Law will ask another court of review to change the decision by the criminal court by pointing out the procedural issue, how the judge incorrectly applied the law, or the incompetence by your prior attorney.
Read our Recent Cases to see that we have won a case similar to your own.