Queens
Queens Immigration & Criminal Defense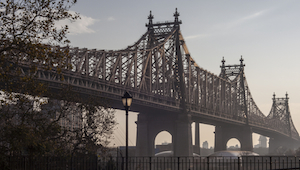 A little known fact about Queens, New York is that the pre-cursor to the Bill of Rights was signed there. Colonists drafted a document known as the Flushing Remonstrance to protest the persecution of Quakers. This strong pro-immigrant sentiment that was present back in 1657, still exists today.
Queens is a mosaic of dozens of unique neighborhoods, each with its own distinct cultural and ethnic identity. For example, Howard Beach, Whitestone, and Middle Village are home to a large population of Italian Americans. Astoria is home to the largest Greek population outside of Greece. Jamaica is home to a large population of African-Americans. Eastern European immigrants such as Romanians, Polish and Albanians call Maspeth and Ridgewood their home. Jackson Heights, Elmhurst, and Corona contains a medley of Hispanic, Asian-American, Tibetan, and South Asian communities. Flushing, one of the largest neighborhoods in Queens, has large Chinese, Korean and South Asian communities.
Does Lavy Law serve your immigrant community in Queens? Yes, Lavy Law serves each and every one of these communities by providing the following immigration services:
Asylum
Bond hearings
Deportation defense
Fixing criminal records
Family based immigration
Green card applications
Safe pleas to avoid removal
Nonimmigrant visas
U.S. citizenship
Investigation
Appeals
Compared to Brooklyn and Bronx, the borough of Queens is safer with just 20% of the New York City homicides in 2012. The neighborhoods where African Americans live- Laurelton and Cambria Heights- are especially known for a low crime rate. In Queens, police filed complaints of 49 murders, 273 rapes, 3,295 robberies, 3,351 felony assaults, 4,092 burglaries, 6,981 grand thefts, and 1,978 automobile thefts, for a total of 20,019 criminal complaints ( See CompStat, Vol. 20, No. 44, 2013.)
The statistics listed above are not convictions, just complaints. The difference? The accused has not yet pled or was found guilty. The actual rate of felony convictions in Queens for 2012 is only 68%. (See NY Times, 8/30/13.) How can you be the 32% who does not get something on your record? You need an attorney from Lavy Law knows how to get your case dismissed or win you a not guilty verdict due to its experience as a former prosecutor, counselor, court attorney, and trial attorney.
Lavy Law has competence in Queens' most common crimes due to its background working in five counties in California. The crimes that we defend clients against include:
Burglary
DV
Theft
DUI – Driving Under the Influence
Drugs
Early Termination of Probation
Cleaning your record
Assault
Abuse of Children
Unlawful Search & Seizure
Criminal Threats
Elder Abuse
Juvenile Defense
Felonies
Fraud
Sexual Offenses
Petty Offenses (Misdemeanors)
Homicide
Trespassing
Public Drunkeness
Traffic Court
Vandalism
Is a conviction already on your record? Lavy Law can help you through Appeals. Your attorney will ask a higher court to review the lower court's decision, pointing out how the lower court judge incorrectly applied the law, or the procedural error, or your prior attorney's incompetence.
We encourage you to read Recent Cases to see that we have tried your case.