Immigration Law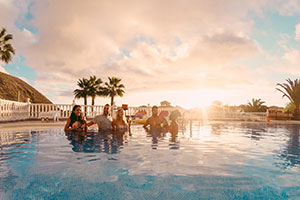 To most people, Scottsdale, Arizona represents sun-basked resorts, lush golf courses, and art galleries. While this image is true of Scottsdale as an upscale tourist community, it also has a large Mexican population. Initially, after World War I, Mexicans came to Scottsdale for labor in the cotton fields and helped create the historic barrio in Old Town Scottsdale. Recently, the need for Mexican labor has only grown due to the high number of resorts.
In addition to the 8.8% Hispanic or Latino population (reported from 2010 census), there are .8% Black, 3.3% Asian, 0.1% Pacific Islander, 2.3% from two or more races. Whereas Scottsdale is not racially diverse, it is ethnically diverse. The city is home to large number of churches, temples, synagogues, and mosques. The majority of residents consider themselves Christian- Protestant or Roman Catholic. But, the city's high growth rate has made it more diverse, adding Roman Catholics and Jews.
Are you part of the immigrant groups in Scottsdale who are served by Lavy Law? Absolutely, Lavy Law reaches each and every one of the immigrant groups through an array of services:
Green card applications
Cleaning records of criminal offenses
Temporary visas
Becoming U.S. citizen
Immigration based on family
Asylum, Withholding of Removal, and relief under the Convention Against Torture
Deportation defense
Immigration detention Safe pleas to avoid removal
Appeals
Investigation
Contact us today to learn how Lavy Law can help you with the variety of immigration services. Under the Trump administration, it is imperative to act quickly before a new executive order or regulation makes you ineligible for relief.